The event
It's very impressive by its density and it's shape where each stand is just one meter wide and has one day to show off their company.
It is actually not one event, but three events since 95% of the stands are renewed every day for the three days of the
websummit
.
We had our stand on the second day, and it's honestly the best day!
All startups were grouped by themes: Social Summit, Marketing Summit, Builder's Summit (ours), Machine Summit, Green Summit... There were 3 to 4 summits per hall - and the halls are right in the middle of a lawn grazed by sheep wearing the WebSummit colours :)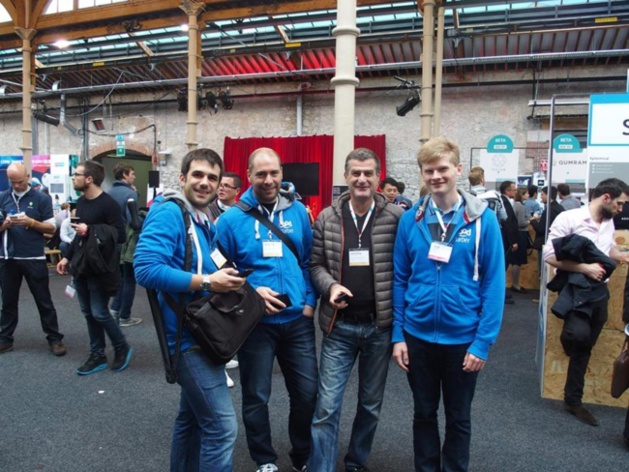 Startups
Many nationalities were there, including many Americans who flew over the Atlantic to land on a island where many of them have their roots (12% of American population). In Dublin, all taxi drivers display their licence, and often you'll read famous Hollywood names (Farell, Baldwin...)

Besides the US, Southern Europe countries was overrepresented given the size of the countries. Greeks, Portuguese and Italians came large numbers, probably due to the crisis pushing younger people of those countries to engage in the digital adventure.
In each hall, there was two stages to pitch your product for three minutes, following by two minutes of questions and answers.
All pitches were filmed, and I hope they will be online soon as some of them were very interesting both in terms of form (three minutes is really short) and content, with lots of new ideas.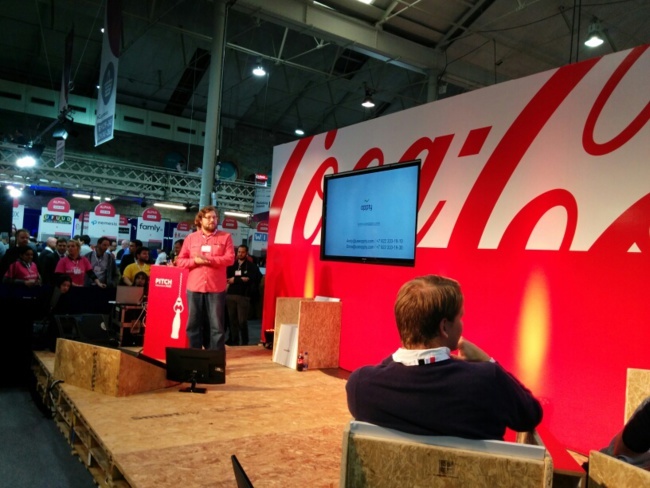 The town
Dublin is not an enormous city, with about 500 000 people, but during the event, it seemed very cosmopolitan. However, the WebSummit with 20 000 participants might have distorted my opinion.
Google, IBM, Facebook have big offices in Ireland because of the advantageous tax system for their companies. However, buildings are not massive, they kept a reasonable size to fit with the town, but it's still very impressive to see such a concentration of IT companies.
Some of us got the chance to visit the Google building, where each floor has its own theme (farm, library etc..) It's really pleasant as a working space.
The city center is compact and very animated with pubs. The Websummit took advantage of it, they integrated the pubs of the town in the event with the
Pub Crawls
, which are basically night sessions extending the event into the evening.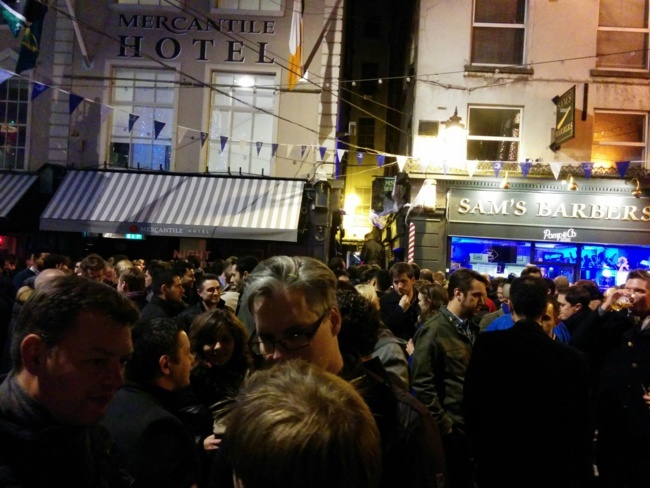 Good ideas
Thousands of ideas are tested by the startups present at WebSummit. While most are only useful, some will create enough value to be viable.
I'll just tell you about an idea that might not be the most impressive in technology, but is very original: It's a social network that crosses towns (Paris, Rome and Brussels at the moment) and books.
The principle is simple, you share a book that impressed you and you meet other people who loved it or who want to read it.
This service is supported by an awesome Italien entrepeneur:
http://www.superfred.it
, we loved this service a little offset from the others.
But like all social networks, it is subject to
Metcalfe's Law
, and beyond the idea and the technical realization, the key success factor for is the marketing strategy to reach a critical mass.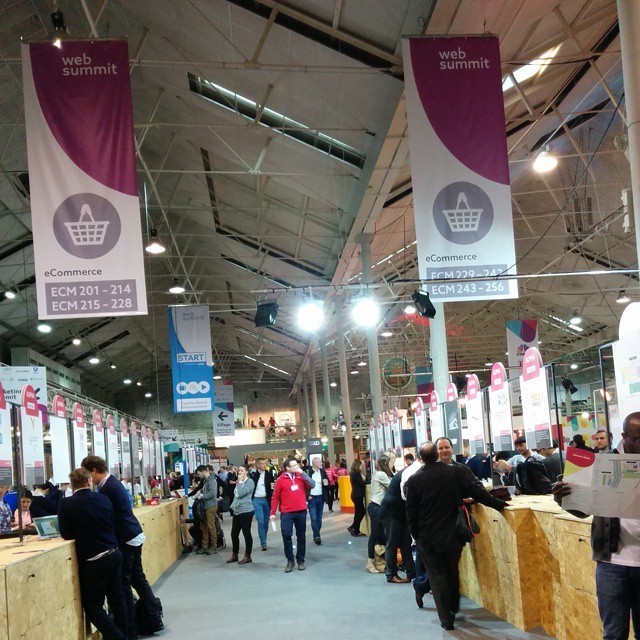 Contact
We have established contacts with many entrepreneurs and shared experiences. Startups teams are becoming more international and many use telework as teams are split between different countries.
We were able to introduce our products to media outlets such as Techcrunch, Wired, La Stampa, La Repubblica, Ninja Marketing, Radio Europa Media, etc ...
This is very important for us, as a good third of our new customers finds us through these blogs.
Finally, and I am very happy about it, we met WMaker and
GoodBarber
users at the event, in a pub and of course, at our booth and it was an occasion for great conversations.