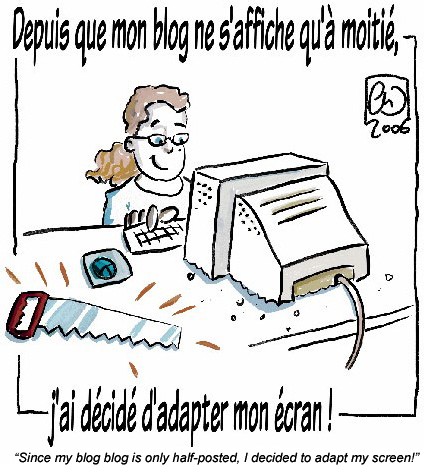 Conversion into XHTML is finished soon, in a few days we will be able to pride ourselves to respect the most strict standard of the W3C.
This transition wasn't without some graphics bugs on your portal and your blog.
Christian-Michel Joiris, the graphic designer of Sixi.be forwards us this small illustration.
http://www.sixi.be/cmjillustrateur/
Thank you for your patience and your comprehension.