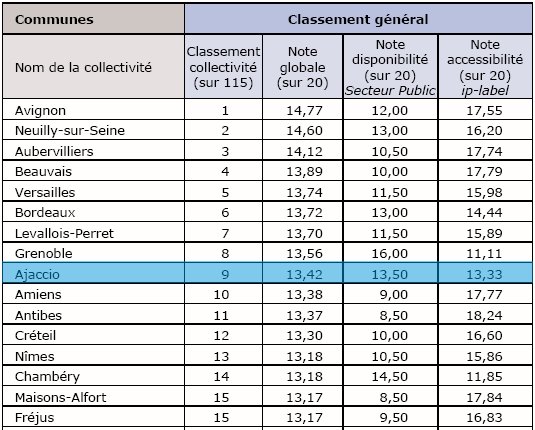 We're very proud we've found out today that
Ajaccio city website
is classified in the top ten of
public information online accesibility.
Why underline it? Simply because
Ajaccio.fr
is wmaker's and the rank established by public sector socities and IP-label is based on an
evaluation of the technic perfomances
of the website. This evaluation is also based on the quality and easy access to the information it contains.
Overhauling ajaccio.fr website, we've worked hard on the best way to organise the city website information. It results a not deep tree structure ( 1 level maximum), and the add of a top and bottom bar to reach directly all contents.
The quality of the city service editorial production, and the WM application architectural performances permitted to obtain this great rank. See you next year!