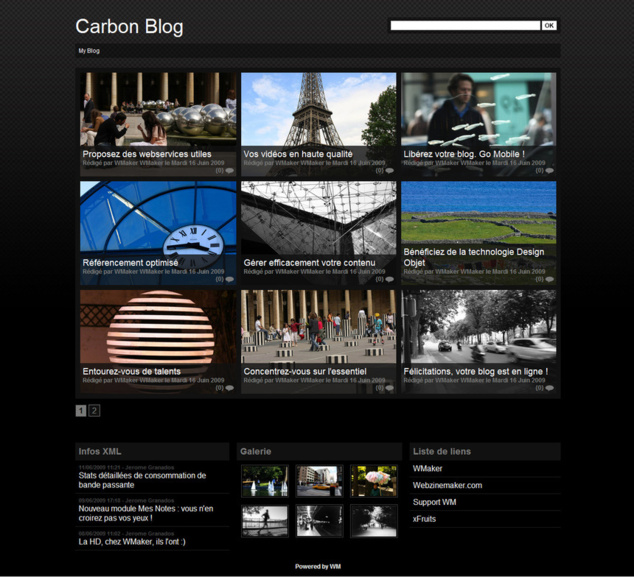 The Carbon Template is now available in Blog version.

Normally when we put online a template, its portal and blog versions are available simultaneously.

In case of Carbon it has happened in 2 times, because during development of this template we wanted to highlight your articles including for the Blog+ offer. First we had to overhaul My Posts module to propose then the Carbon Blog version.

The result is nice, isn't it?