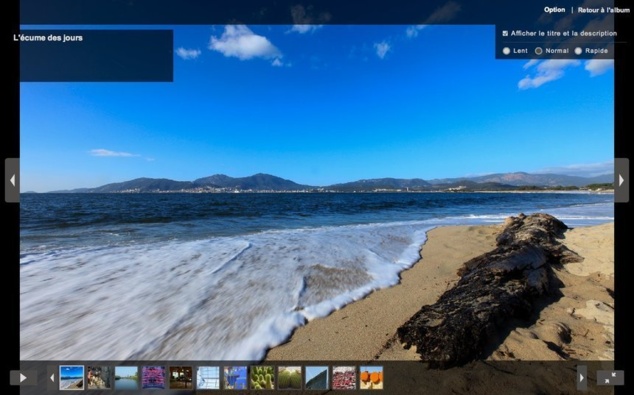 We've promised on Twitter a Christmas gift for this Monday, and now the promise is kept!!

We've added some usable features to the slideshow .

- Display of the picture title and description;
- Possibility to choose the speed of pictures display: slow, normal, rapid.

The title and description are not displayed by default and the display speed is normal.

Further settings can be done by the user by clicking on the link "option" in the top right-hand corner of the slideshow.