At the end of 2008, we've promised you to double the number of new features. Here is a non-exhaustive list of new features for the year 2009 :

Content:

- 3.0 Video Player (Customizable, Auto-fitted...)
- New Video features (HD, Chaptering, mobile publication ...)
- Article Page (Headline feature, Verbatim, similar articles, geo-location...)
- Tags management and new Index Page
- Moderation for high traffic websites

Design:

- 10 New Modules or display modes
- New template, ShapMag, Carbon and Breaking News
- Quick Design, website design update
- Back Office Design: Draft Mode, parent-child module, Combo Module....
- Mobile Web Version with CSS3

Administration:

- Better visibility due to the new optimization tool: Sitemap video, URL Rewriting, Canonical....
- More Statistics (Mobile, Video ...)
- Social Network v1.5 (in expectation of v 2.0 at the beginner of January)


Web services:

- Ads v 3.0
- Gallery 5.0
- Uploads v 3.0
- Store v 3.0


Networks:

- Multi RSS Import
- Content Export into 20 CMS
- Re-publication in Twitter
- Flickr Import
- Picassa Import


Separate features:

- Quick Help
- Information on SSD (Server Status Dashboard)
- 100% of low energy consumption servers
- High storage capacity and extra-large bandwidth


Jérome will complete this list in his next post.


2009 was a year of great changes for our team:


Since December, we are 20 in the CampusPlex.
Work conditions are just excellent :-). With no doubt you will notice the positive effects of these new features.


Organizational changes:

As the WM team has grown we've undertaken large-scale projects. However, we were short of reactivity with the small updates requests. We have also developed a new tool (short to do) improved due to your demands in our support. Each week, during the support meeting we list these small developments updates.


The number of our users is going up:

The number of WM customers has increased by 30% this year. We've never wanted to entrust support to the novice, so we have been searching for a real specialist for months. And now we've found one who will join our team in January.


To the new Web revolution in 2010

We have never been so close to meet new web challenges. Thus, we are very excited by mobile internet growing (especially Iphone and upcoming Apple tablet). And I forecast that WMaker will be the best mobile CMS in 2010.

We wish to all our users an excellent New Year 2010!

A lot of thanks to all of you and the CampusPlex team! We are ready to take up a new challenge and create new innovative products...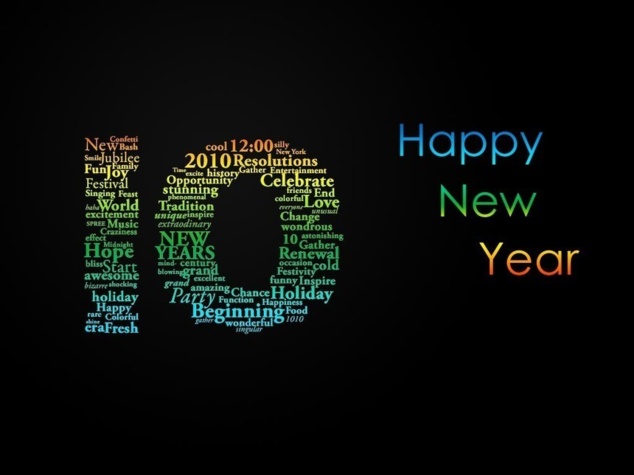 cc Flickr Selva Ganapathy's