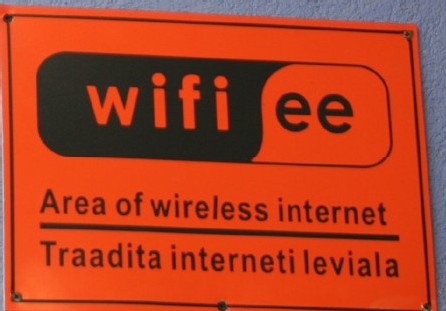 I make a small Scandinavian trip. After one week in Helsinki and an express voyage of only just 1h30 by boat, I'm since yesterday in Tallinn, the capital of Estonia.
I'm under a spell, it's really a very pretty city, colored, alive, typified, by night, by day, in any case in summer.

Furthermore, anywhere very quickly you can be connected to a Wifi hotspot. From the harbour station through historical center to the hotel : access wiFi hotspot are free.

An anecdote, two years ago we planed to implant WM in Tallinn. At this time we were only 3 persons in WM (nowadays we are 7)

we were attracted by this young, independant country recently whitch carried out the innovation in a intensive cadence to make up for lost time.

In the computing field, the success local example it's Skype, the telephony software which revolutionize the telecoms world in 3 years.
But also, 4 years ago we had thought a vote electronic system, well Estonia is also a precursor in this field.

Some photos to make you dream...