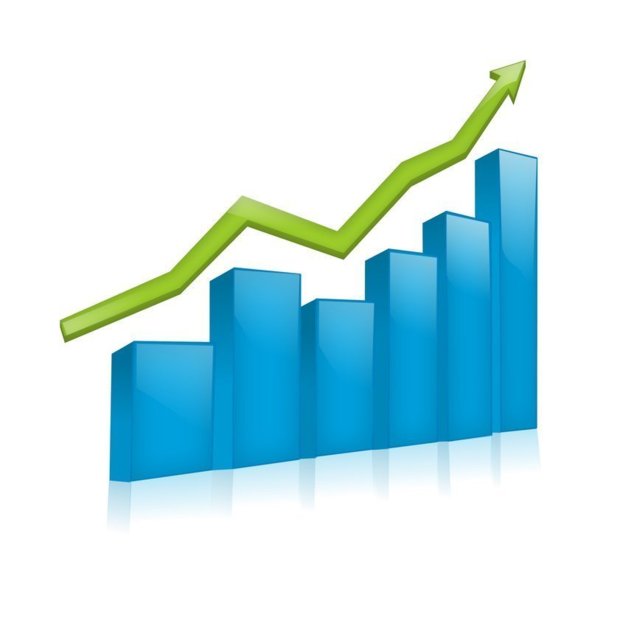 We've introduced some small improvements to the advertising management webservice. These improvements concern the back office; they are aimed at enhancing current management of advertising campaigns, as well as information feedback to advertisers.



Key words linked to banners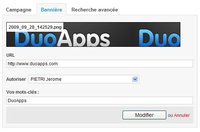 On your website, ads display is done via an advertising module and each module is linked to an advertising campaign, which will make banners scrolling.

So that your ads can be correctly displayed on your website, there is a rule to group in one ads campaign banners of the same size fitted with the size of the used display module.

If you have a lot of multiple sized banners, very soon it becomes difficult to find the banners of the same advertiser. This is why we give you an opportunity to assign key words (tags) to your banners.

Tags are only displayed in the back office, in the right column of the advertising management webservice. Tags give direct access to all ads, regardless of their campaigns of origin.

Advanced Research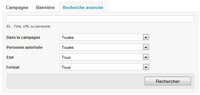 To enable you to easily find your banners, the tab Advanced Research of the advertising management webservice offers several options.

It allows you to make various researches in mixed advertising campaigns.

You can filter your results by banner format (image, flash, text), by person authorized to consult your statistics, or also by key word assigned to banners.

Email Statistics

Remember that it's possible to authorize a person to consult statistics related to a banner (printing and clicks).

To do it, this person should first subscribe to your website (profiling function). Then, when this person is online he or she could find in his/her profile a link enabling to consult statistics assigned to the banner.

Besides that, we've added the option enabling to send reports via email.

From now on, it will be even more difficult for your advertisers to say that your website is not 100% transparent for them;)

We wish you good advertising revenues...