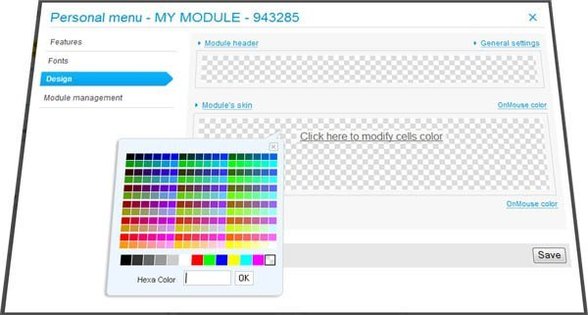 Today, we launch an update of the interface you use to set your modules. This new feature has been developped by Lesia and Laurent, who put a premium on improving your back office ;)


What's new ?
1 - "Skin" menu and "Style sheet" menu are replaced by a unique menu called "design"

2 - The new design menu makes it easier to modify your modules' parts (header, module, footer). Just click the desired part to select the color. You also directly visualize the result, inside the ibox

This new way of setting modules is close fom the way you do it in Backgroun/Format menu, when you want to change your page's design.