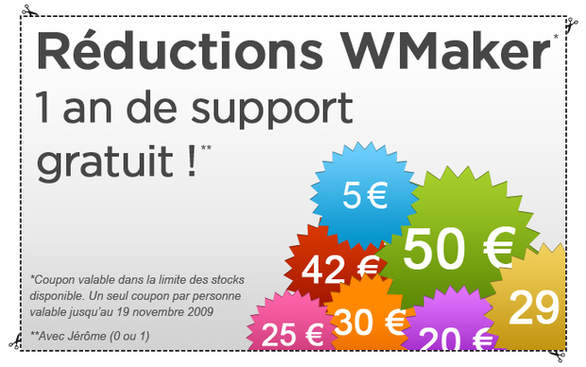 For those of you who do not know the concept of agency, I'd suggest checking this post. Agencies have been designed for WMaker retailers. And we have some news for them.


New Features for Agencies
As you may already have noticed, now the agency menu drops down offering 3 or 4 submenus (according to the case). Here are some details for two of them:


- Add a site:


You will no longer need to pass through the support to add a website to your agency. Just go to> Network > Agency > Add site, from your main site. You will need to give the website name as well as login/password and that's it.


- Discount Vouchers:


We are now introducing discount vouchers that could be used when creating a new site. Of course, their
validity period and number of uses
can be limited in time and their value
depends on a particular offer.
We are now working to automate discount vouchers' creation based on the sales amount.

But don't worry, discount vouchers will be available to all WM users in the near future, we're even planning to set up an affiliate system.


Please find a video testimonial from one of our agencies in this interview with Stéphane Gonzalez from OmahaBeach