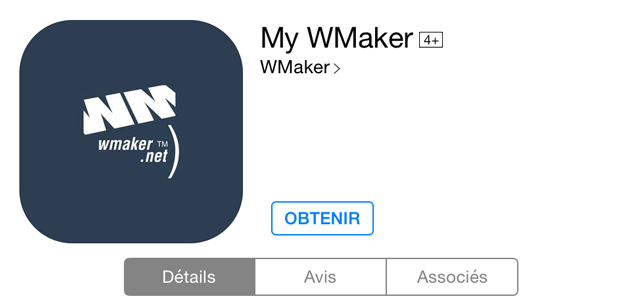 Apple screens become increasingly larger, it was necessary to adapt the back office app.
Alex
, is an iOS native app developer who used to work for
GoodBarber
. We asked for his help just before he left our team, and have definitely benefited from his skills :) He has given us a chance to enjoy an app not only as beautiful and convenient as the former one, but also (and more importantly), one that is compatible with iPhone 6, 6+ and iPad!
When can My WMaker app be used?
This App is made to be used when you're away from your computer. Even without a computer, you can easily keep on updating your site content via your smartphone or tablet iPad.

For those who aren't familiar with the App, it has many features and enables you to do several things:
- Access all of your articles in order to edit, delete, or publish one written by one of your authors
- Manage comments in real time
- Access stats
- Get in touch with us via the support
What's new about this App compared to the old one?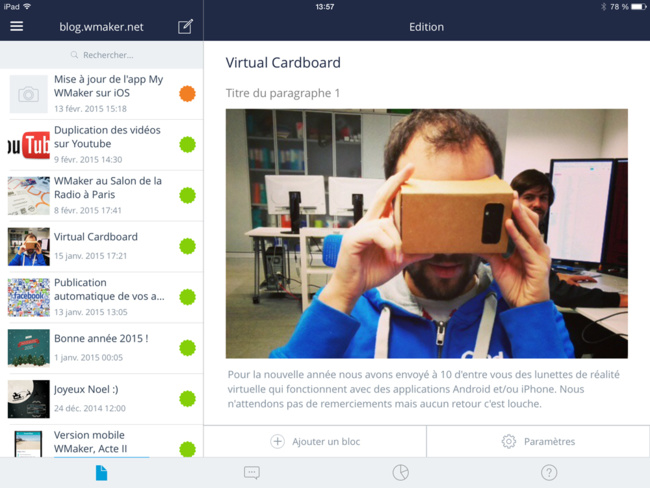 Most of our effort were put into making sure the app was compatible with all Apple mobiles, but the iPad version required the most time. We had to completely recreate the existing app to make it run prperly on an iPad with an adapted design. Landscape view is now available for your convenience :)
If you use an iPhone, you will upload the iPhone app. If you use an iPad, this is the iPad version that you will upload from the App store. The app you upload depends on which device you are using, but the link is the same on the App store.
We added a small feature on article forms. Nothing extraordinary, but it will change your life! You can now go back to cancel your last action. A kind of Ctrl + Z symbolised by an arrow in the App header.
Download it quickly! It's also available on Android mobile