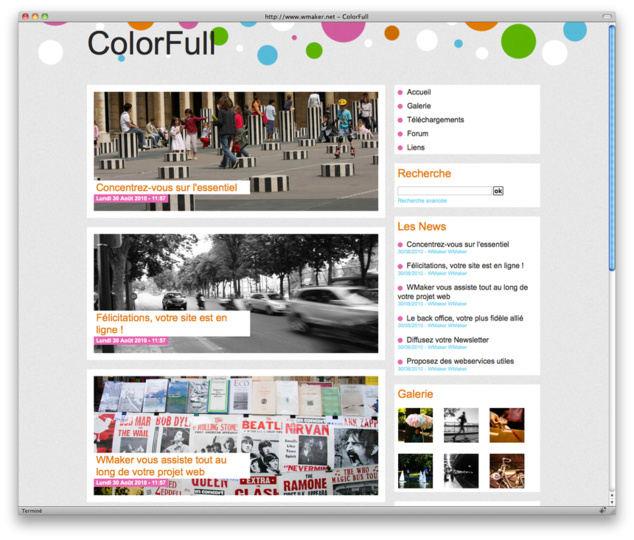 Now that the holidays are over, we decided to start the new season with a very new template called

ColorFull

.
ColorFull and ColorTV
TechCrunch in CampusPlex
It was a very busy summer for WM.


Thus, we issued a lot of iPhone, iPad and Android apps, since apps.wmaker.net was launched. We've also had a lot of work with the newsletter (more details in my next post).

And this summer we've had the honor of welcoming Roxanne from TechCrunch. You've probably already seen our tweets and Roxanne's article on TechCrunch Europe "Corsican Startups are Napoleon Dynamite" .

This visit has become possible thanks to Martin Duval. Born in Ajaccio, he's left for the USA and then returned to Paris, where he created Bluenove, leading company in open-innovation consulting in France.

We had a very good time together and decided to carry out some interesting web-related events in the months to come in the CampusPlex.

Meanwhile, good luck to all those who got back to work after summer holidays!