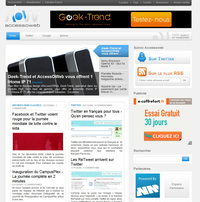 The inauguration of the
CampusPlex
has given occasion to start working on a new design template for
Accessoweb
together with Philippe Lagane.
Philippe has got a very precise idea of the new look he wanted for his website.
Lesia
and
Marie-Julie
have been entrusted to create and integrate new engaging design for his blog .
It was a very pleasant experience to work with Philippe on this project. Indeed, he's shared with us the main issues proper to the blog having high-frequency updates, regular traffic, very involved visitors and monetization options.
It's always efficient to get user feedback, which helps us advance more quickly. Thus, after discussion with Philippe we've made 2 new display modes publicly available. The below pictures speak for themselves.
Central Image in the Headlines Sections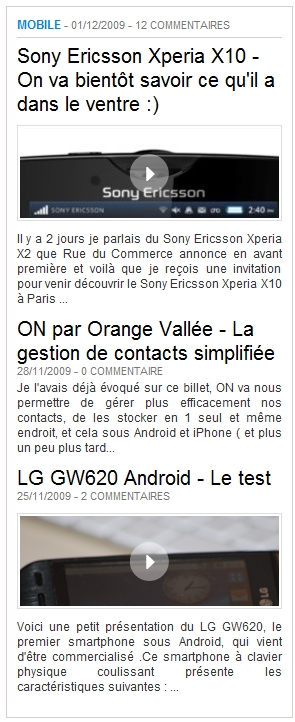 News Module in Image Mode