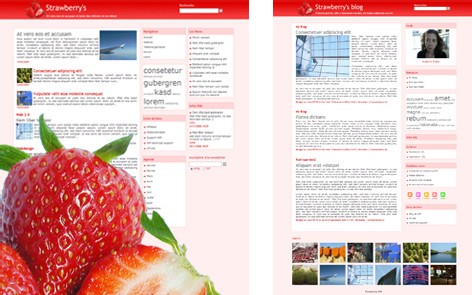 They are finally there ! You were numerous these last months to claim the publication of new models to design your blogs and portals. Consider it done ! This week we publish the first model of the "xFruits" collection, "Strawberry's" model.

This design totally work off the old models on the one hand, for the blog model, by the gallery module in the footer by defaut, on the other hand, for portal, by a setting page with 3 columns.

Therefore "Strawberry's" is the first model of this very fruty collection which you will certainly find to your taste ;)

As you could notice, we benefited from the creative dash to pimp our blog. New banner, a column over, colors regained in popularity...

Do you like it ?