To the occasion of our talks with online press Pro editors, we regulary speak about the transposition of paper press to numeric press.

Editors deplore not to find in the Internet tools certain functionnalities that are standards in paper press.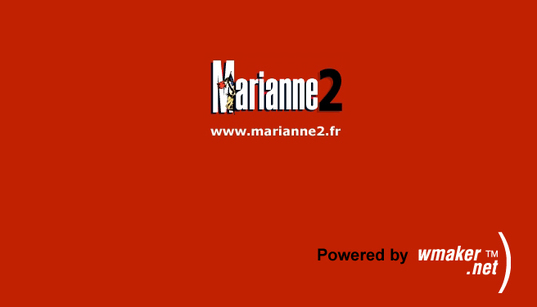 During the summer, with the weekly newspaper Marianne, we entered an agreement of maintenance for the
Marianne2.fr
website, the online version of the periodical.
This contract plans the improvement of WM, integrating the needs of Marianne2 editing.
Thus, anytime a development is operated to match an overall need for the numeric press, (not only a Marianne2.fr need), we make this functionnality available for the WM Pro Portal versions.
This
everyone-a-winner cooperation
is the outcome of a close consultation with Julien Landfrield, the fundator of
Actu Point Info
, the firm which is in charge of assuming the formalisation of the journalist needs, for WMaker.
In practical terms, each month, you'll benefit from new functionnalities that refer to the experience of a hight traffic website like Marianne2.fr
Here's the first series of new functionnalities proposed to the pro WM users:
- Control of
nonbreaking spaces
in text editors
-
Headlines Preview
button for an article in draft or pending
- French / English quotation marks in articles
-
Sitemap Google News
Online press is very recent compared with paper press. A lot of traditionnal edition professionnals deplore not to find in the Internet tools the diversity of the PAO tools, used for the paper.
Thanks to this partnership, and also to the Wmaker users that used those PAO tools told us about their needs, we'll be able to widen the set of possibilities WM provides for the high-quality online periodicals.