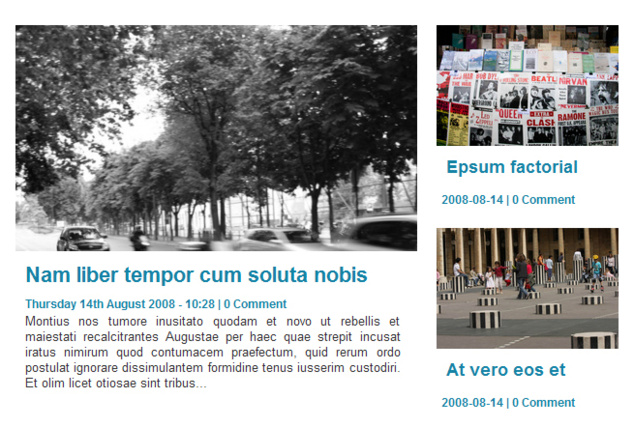 Modern 6
is a new presentation style for your headlines. It's been already used for several weeks on the
Marianne2.fr
website.
It has been developped on the occasion of this website design overhaul.
Today, it's available for all WMaker users. Indeed, the WMaker community takes advantage of our
collaboration with Marianne2.fr
Anytime an innovation can be generalised to the all application, we do it.
Modern 6 is a Headlines module with 3 positions. One principal and two secondary positions.

You have the possibilities to define the break of the text for the principal position. For the secondary positions, only the title displays.

Of course, the article pieces of information (date, author, comments,...) can be displayed or not .

To use Modern 6, just choose this display style in the Functionnalities tab of your Headlines Module.

So, what do you think?