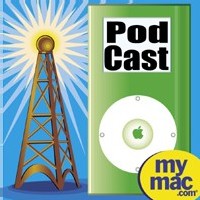 It's done: WM propose Podcasting !
What's podcasting ? Here the definition of Luc Saint Elie, a friend of WebzineMaker :
For the history PodCast (Pod comes from the iPod of APPLE and Cast means to diffuse) is a recent fashion.
In fact it is a simple beacon added in the RSS feed and which permits to a reader RSS to download automatically the file (sound in my case, but that could be video). The only new thing in the PodCast diffusion it's the use of RSS to automate files recovery and installation on walkmans, but for the moment it is still embryonic and especially, opposed to what you will read in a few months, there's no technology behind.
For more information here its site :
audioblog.fr
How does it works with WebzineMaker ?
The syndication of your contents, already proposed according to standards' RSS and ATOM, increases with the provision of a Podcast feed.
The articles containing audio files (mp3, wma, m4a, mp4) are selected to create a readable stream on all the Podcast and iTunes readers.
How to diffuse this stream ?
In your NETWORK part, select the rubric "Podcast" to add it to your syndication feed.
An address appears then in top of the page showing the path of the syndication.
How to integrate Podcast in the site ?
While you're writing your articles, if you insert an audio file, it will be automatically recognized and a reader will propose its listening on your site.
The module "Content XML" permits you to import a Podcast feed in the same way as a feed RSS or ATOM.
This is also available in the websites with the webservice XML Agregator.
We will soon make evolve this system to propose a model of "Playlist" independent of the articles in which will be continuously displayed audio files to download.