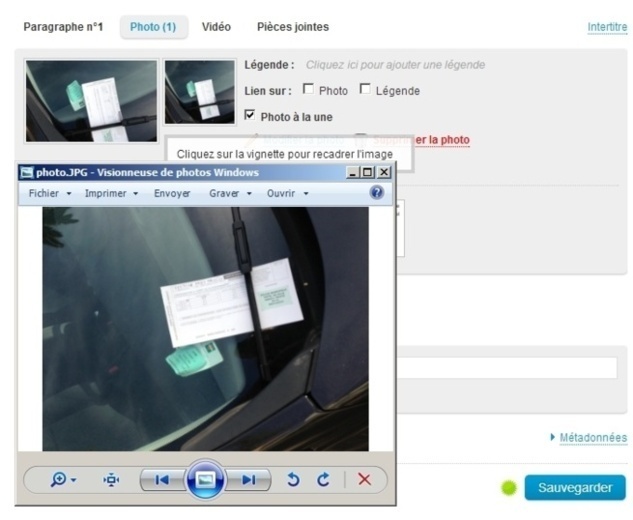 You are more likely to upload pictures from your mobile. This morning Laurent decided to fix a little problem with the pictures taken with an iPhone (Portrait / Landscape).

For instance, above: yesterday Jérôme took a pictures with his iPhone (portrait mode) of his wife parking fine. When he looks at the picture in Windows Photo Viewer, the fine appears in landscape and not portrait, in your blog it was the same, until this morning!

The correction is applied on article pictures and thumbnails, pictures and thumbnails of the gallery and attachments of the publication by email.