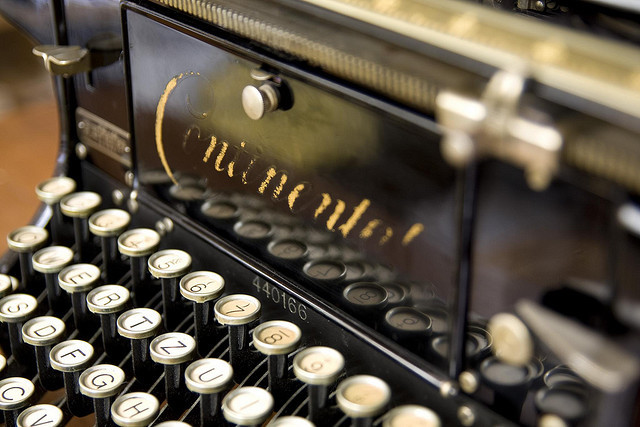 As many of you have noticed, we finally updated the RTE!
We regularly received requests in the support to be able to easily create tables in your paragraphs or to be able to write in full screen. Now your wishes have come true :)

In this article, we'll be having a look at these changes.
Creating tables
To create a table in your article, until now, you either needed to code it in HTML or BBcodes, or you would add it as a picture in your article. With the update it is now much easier to create a table. Click on the Table icon, and then fill in the form (number of columns, rows etc.)

Once your table is created, you can add and delete cells, rows or columns. With a right click, you can access the menu. In the menu Cell properties, you can choose the width, horizontal alignment, the border color and even more.

Go ahead and try it!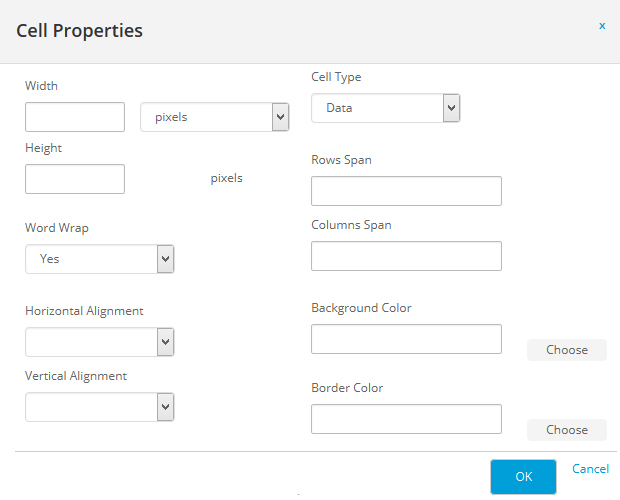 Writing in full screen
In the previous version, you could pull down the entry field, but you couldn't use your full screen to write your articles in the back office. That would lead you to sometimes use different software to write your content and then paste your content into the back office.
This way, you often pasted all formatting of the original document, and this messes up the layout of your article page. In that case, you first have to delete all external formatting in your paragraph. To do so, use the icon Tx (the last one on the toolbar), select the text, then click on the icon to remove the external layout.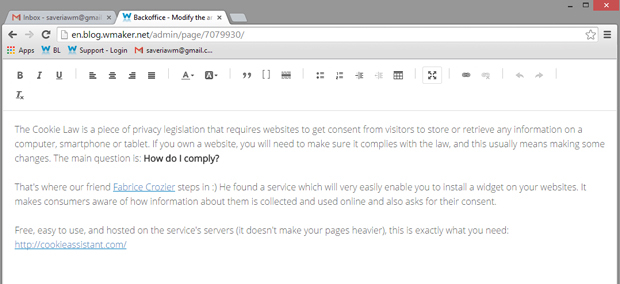 New layout features
You can now justify, or align your texts left, right or center. You can also increase indentation and remove the tabulation.
Bold, italic and underline are of course still available but the text strikethrough has been removed.

Differences to the previous version
When working with an updated version, there's no avoiding it, we have to change our habits, and we all know that old habits die hard... But you'll see the new procedure is not complicated :)

Copying text in your paragraph: Depending on your browser, you might not be able to do it by right clicking the mouse, unless you press Ctrl/Cmd before you right click to access the "traditional" contextual menu, or you can use the keyboard short cut Ctrl/Cmd+C.

Pasting text in your paragraph: You might have to go through an ibox to paste your text, however, then again you can press Ctrl/Cmd before you right click to access the "traditional" contextual menu, or you can use the keyboard short cut Ctrl/Cmd+V.

Browser spell checker: Same here, get used to using Ctrl/Cmd before you right click to access the "traditional" contextual menu and correct your spelling mistakes underlines by your browser.
Beware: You have to use your browser's spell checker, the back office does not have one.

There we are, those are the main new features of the RTE. If you have any requests, don't hesitate to go through the support, and we'll answer you individually.

Otherwise, see you soon for more new features :)