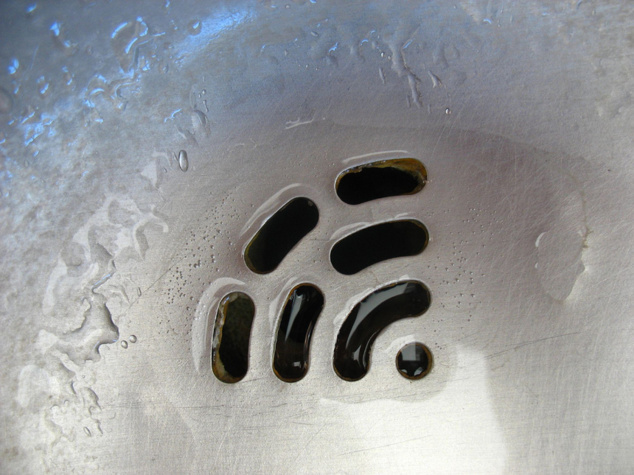 cc - Orin_Optiglot on Flickr
Remember the days when you were the very first ones to use RSS. In a few years, this format got to make its way on the web as a new information structure standard. Rss is now well established.

WMaker proposes now 2 new tools that will permit enjoying the maximum the contents available in RSS formats.

RSS import enables to create articles in your site directly from a content published in another site and diffused in rss. Then why not exploit this content with the WMaker tools? Newsletter, PDF, Layout, etc...?

RSS export is the inverse operation, it enables publish automatically your content through other content management platforms.

The RSS import and export are to be found from NETWORK > RSS import/export. Those 2 new tools are available for pro portal offer users.
RSS import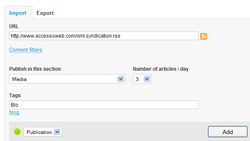 With the RSS import, you'll be enabled to create automatically articles in a section of your site, from a Rss feed.

It's possible to chose several RSS feeds and define a number of articles to create a day, a feed. The total number of created articles is limited to 100 a day.

The articles publication can be automatic or manual. This depends on the publication status you'll specify. It's possible to add up to 5 filters on each RSS feed to import. The filters apply on the title, the description or the author of each RSS feed item.

You can also automatically associate tags to the articles created via RSS import.

Intellectual property

Be carefull, contrary to the display of a RSS Feed on your site, the RSS import tool duplicates the content, which is not the same thing at all.

Thus it is deeply adviced to ask, before activing the RSS import tool, a publication approval from the site providing the feed.

By default, the source site URL displays in the article created from a RSS import.
RSS export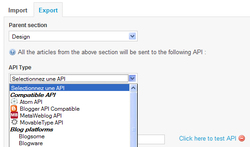 The RSS
export enables to post everything in a section of yours to another blog or website with an API (Application Progamming Interface).
There are 4 compatible API with the WMaker RSS export:
Atom API
Blogger API Compatible
MetaWeblog API
Movable Type API
The compatibility with those 4 API will enable to re-publish on numerous content management platforms.
The updates of the information provided by the RSS tools operate every hour.
Now you can create, manage, publish and re-publish content as you'll like ;)