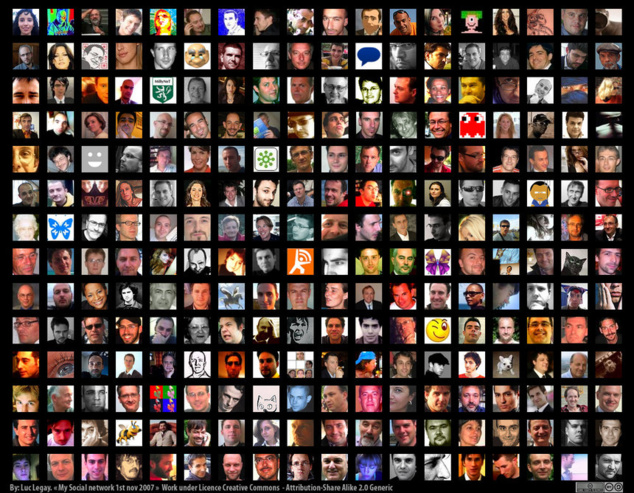 ©flickr luc_legay
During summer, we've worked on the expansion of "social functions" at WMaker.
The
SNS
(
Social Networking Service
) launch in your portals is imminent. We're adjusting the last details.
The number of Internauts who are adopting Web Social is greatly increasing. After the early adopters, now it's the professionnals turn to be willing to propose social functions on their sites.
Those functions allows the user to create a enriched profile, to send private messages, be part of a group, constitute a friend network, update their status, share photos, videos, comments, etc...
Your social network pros compared with the big players.
With the new SNS possibility in WMaker, you'll be able to build a whole users community around your portal.
Contrary to the big networks ( facebook, linkedln and other), you'll create more intimate social networks, which have a specific theme, your portal's ( mode, deco, basketball...).
This very qualified user community represent worth. Ok, it will be smaller than a big player's, but the members activity won't be overwhelmed in the big social network chaos. Your focused community will
attract new members, who share your center of interest, more easily.
Your social network is subject to attract announcers, because a reduced group of
qualified prospects
is more interesting than a bigger group hard to convert.
Beta Test
The SNS is built around the profiling. So it's
available from the X-pert Portal.
The ones who have tested it Beta version have helped us to adjust the last details before the official launch.