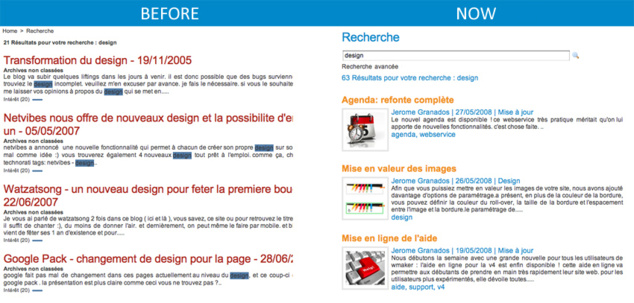 2 months ago, we rebuilt the search engine. It replaced an old search engine with bad performances.

Many of you complained about sorting results by relevancy instead of sorting them by date. So, by default, we now sort the results by date.

Nonetheless, you can set you search engine to sort result by relevancy. There is an option to set in the result page.
New page result
The page showing the results has a new design.

You display more information than traditional search engines do.

You can view a picture snapshot, tags and the author.

We are going to keep improving the search engine. Do not hesitate to give us suggestions