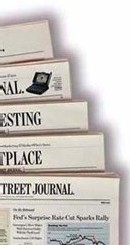 Yesterday we improved the Newsletter forwarding to sequence its sending and thus to cure the problem of forwarding delay.
Indeed some among you have more than 10 000 subscribers and when the server arrived at saturation it pushed back the mails sending of a few 3 hours in order to run out its traffic.

It's finished, the Newsletter forwarding is sequenced. A Newsletter of 10 000 subscribers will take 10 minutes now and you will be able to visualize in the Archive menu the number of forwarding in real time.