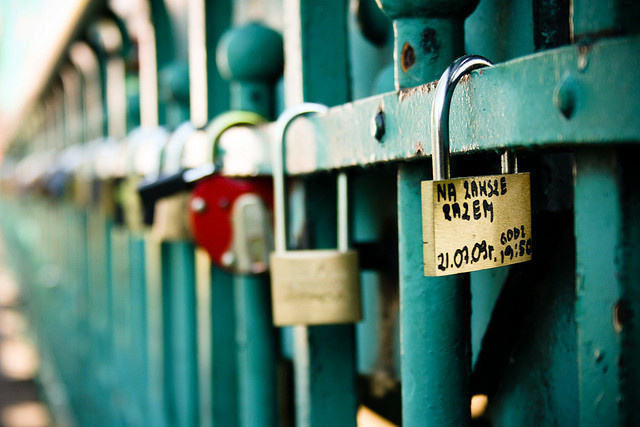 CC Flickr powazny
This week, Lesia and Seb2 worked together to spruce up the access to restricted content on your sites.
The improvements that were made concern the back, ergonomics and the display on the site. in this note, we will detail all of these new improvements :)
A brand new bloc to display restricted content

You have 3 ways to restrict content on your sites depending on your offer:
The restriction by profling: Only registrants to your site, after registering online or login in can access the restricted content.
The restriction by Micropayments: access to content is available only after the payment online.
The restriction by subscription: only subscribers have access to your restricted content (Pro offers)

From now on, when you click on a restricted content, this is a new page that appears, with a block using the title of the article, its headline picture and its date.
Fully set your page to access restricted content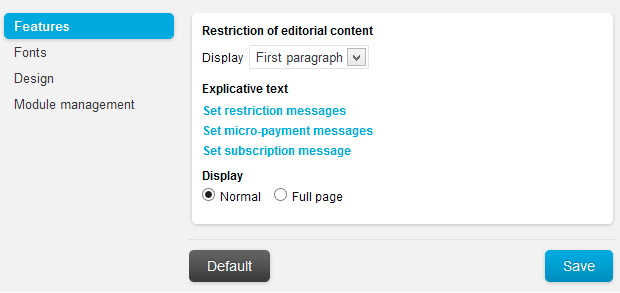 To do this go to the menu Design > Page Design > Restricted Section.
These settings will be applied for all 3 cases of restrictions.

In the functionality tab, you can select the drop down menu to display either the lead-in, the first paragraph or no content before accessing the full article.
The display of the preview will be the one set on the page of the article.

The "Explicative text" is composed by 3 links allowing you to set the block depending on the restriction.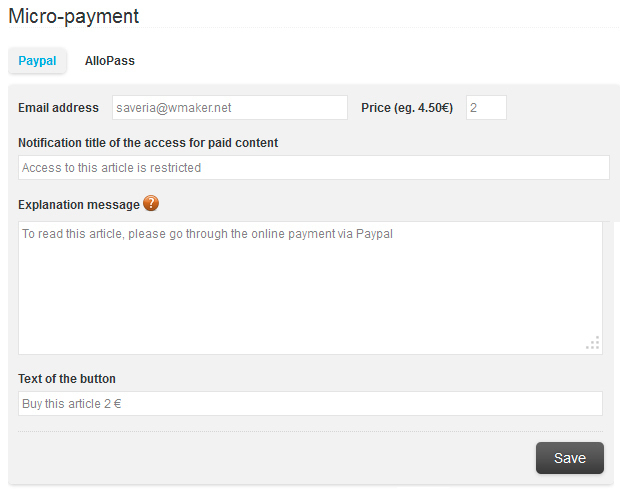 For instance, the link
Set micro-payment messages
.
This link will take you directly to the page of the back office to set the text block that allows you to access to the restricted section in the case of a restriction by Micro-payment.
It is the same for the links to the block in the case of a restriction by profling or by subscription.
You can set the title of the block, put a message explanation for the extra info and even change the button label (for mobile subscription and micro-payment)
Fonts of this block are set from the tab Fonts in the menu Design> Page Design >
Restricted Section
The button is set from the menu
Graphical elements
.
If you have many restrictions on an article, we will display in order the text (Explicative text) set in the part micro-payment, then the subscription one and finally the one from the profiling.