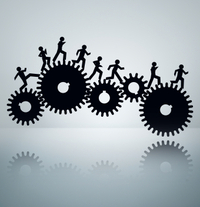 So-called "sub-blog" is the one that depends on other blog or portal. You can create such blogs in your back office or by using the
Creablog
option.
Before, when there was a support request on such "sub-blogs" a simple mail was sent to the webmaster of the website that hosted the blog. And as there was no tracking possibility it was tedious for those who offered a lot of blogs.

We have thus revised the procedure and decided to use the intern mailbox to enable tracking.



Now any support request sent from a "sub-blog" automatically generates the message to the intern mailbox, which is addressed to the webmaster of the website hosting the blog. The webmaster will be notified by email and his reply will be available in the sub-blog's Support (the user will be also automatically notified about this reply).

Thanks to this update your bloggers will feel less lonely : )