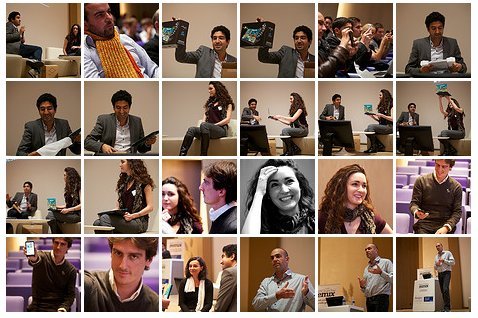 (cc) BY NC SA, Rodrigo SEPÚLVEDA SCHULZ
The web for and by the new generation. This theme became a tagline of the TechCrunch France Remix conference held in October at Microsoft France HQ in Paris.

I had the pleasure to attend this great event with @fxcardi , @dsiacci and @Francescu . And here is a brief overview of the event.


-According to the figures provided by Delphine Gatignol from ComScore, 15-24 year-olds spend more time on social networking sites (YouTube and Facebook) than on the traditional web portals. At the same time, more and more people access these sites via mobile platforms.

- Thierry Debarnot from Media Etudiant explained us that he targeted different niche groups of 12-25 year-olds. He first subdivided his target audience into different groups and then addressed in a different way college, university students and graduates. Even though all of them are interested by quite the same things (sales, parties, dating and search for study programs or jobs), their priorities vary according to the age group. When the approach to each niche group is right, it's quite simple to create traffic. However, gaining the loyalty of targeted audience it's much more complicated. And affiliation is the major component of Media Etudiant's business model.

- Blaise Vignon presented the Microsoft Bizpark global program that provides startups with software, support and visibility. The program is easily accessible, to get access to BizSpark offerings you must:
1/ create your software,
2/ have a private company,
3/ have a company that is less than 2 years old,
4/ have less than $1 million in revenue.

- The first workshop gathered Pierre Bellanger from Skyrock, Pierre-Eric Jacoupy from MS/Windows Live, Eric Chaurial from Allocine, Tristan Collombet from Prizee and Nicolas Gaume from Mimesis Republic.There was a lively panel discussion with lots of questions asked via Twitter. The members explained how they repositioned their services against Facebook. The skyblog started losing their audience. Therefore, the offers were adjusted to match advertiser intent. Even though Windows Live was not very affected by Facebook chat, their discussion typology still changed. Those who prefer short charts (less than a minute) moved to FB. And MSN discussions became longer. In case of Prizee, the player's motivation changed. Before he played to break his own score, now he plays to break the score of his friends etc.

- Loic Lemeur enlightened us on the spirit of entrepreneurship in Silicon Valley. From the very beginning, the entrepreneurs there aim for the worldwide market. Throughout the Valley, people can build a powerful professional network to promote their ideas and projects. The VCs are highly solicited there.


- Séverine Grégoire from Monshowroom talked about her project and how Alven Capital accompanied her in this adventure. She owes her success to her determination and straight speaking :)

- The next workshop attracted everyone's attention. It was designed for the entrepreneurs who started their career very young and gathered 3 members: Maxime Valette from VDM (started when he was 14 years old), Olivier Issaly from Owlient (started when he was 22 years old) and Eric Bennephtali from Mediastay (started when he was 15 years old). They all managed to build profitable business without the help of investors. It's only later that they recoursed to investors to grow their businesses and capture a larger market segment.

- The speech by Frederic Montagnon from Overblog was my favorite one. He talked about Overblog's beginnings, and reminded us that:
1/ when you are 20 years old it's easier to devote 100 percent of our time to a project
2/ learning capacity of students and graduates is very high. They should take this opportunity to launch their own projects.
3/ every project can be modified during its life cycle. Frederic Montagnon's advice: just launch your project and the good ideas will come naturally.


He concluded by saying that taking account of his present experience, he is not sure he would have invested in Overblog today. So to say, all in due time.
Unfortunately, I could not take part in other workshops (I had my flight back to Ajaccio).

Thanks to the TechCrunch France team for this great event! Hopefully at the CampusPlex we could organize similar events in the near future. Roxanne, who already visited us last summer, and Cédric are always welcome at the CampusPlex!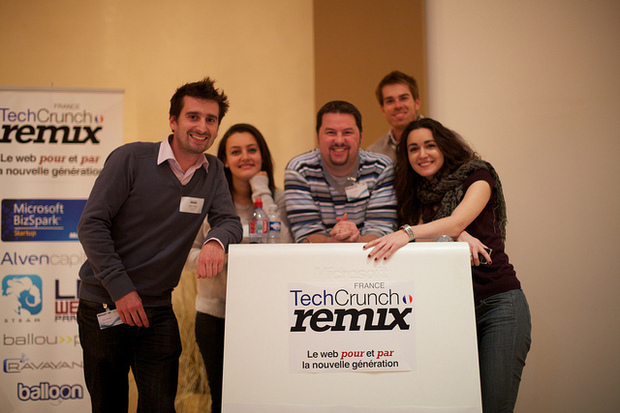 (cc) BY NC SA, Rodrigo SEPÚLVEDA SCHULZ