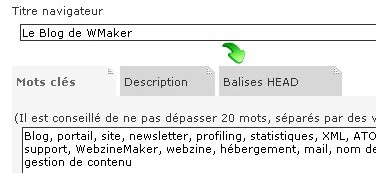 After the arrival of Google statistics service some among you asked if we could give you the possibility of inserting a code in HEAD tags.
Indeed if you want to insert a Javascript code you will have to place a part of this code in the HEAD tag of your site.
Now the "References" menu (in the menu > HEAD tag) permits to change the content of this tags. Thus you can test this statistics service :
Google Analytics.
PS : This time, it's for everybody including Blogs!