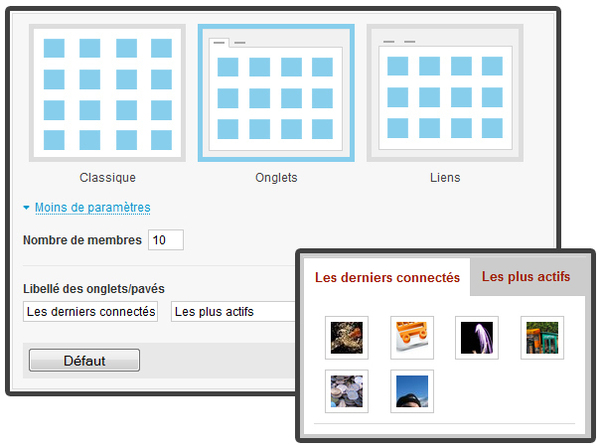 Small but efficient, the
social network
module is the piece that lacked to your portal to enjoy the most your SNS functionnalities.
This module will permit display the most active members and/or the last connected on the site.
3 display types are proposed: classic, tabs and links, and the number of members to display in the module is customizable.
To install it, go in the DESIGN menu and add a new module in
a column
of your site. The
social network
module is classified in the webservice category.