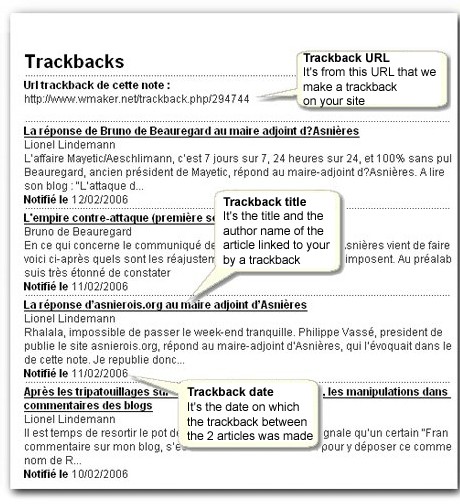 The trackbacks resulting from the blogosphere are a system of notification between several notes (of various sites) concerning the same subject.
From a technical point of view, we took trackbacks of all blogs system but in the other sense it wasn't always true.
Of course we corrected this problem in priority then we added improvemets in their management and on the fight against the Spam. All your trackbacks are contained in a new section of the comments menu.
- By note, you can consult the list of the trackbacks received and also sended.
- you can correct the text added on your site.
- Finally to be warned by mail as soon as the notification of a new trackback.
For those which doesn't know this subject, you can test this article, we leave it open.
PS : This functionnality will be soon available in the portals.
Trackbacks
Url trackback of this note :
http://www.wmaker.net/trackback.php/302660