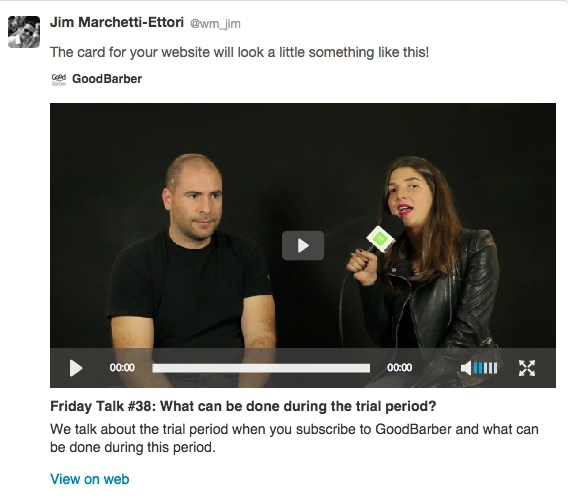 Already available in CMS, we have finally added the option to use
Twitter Cards
for WebTV as well.
We are all familiar with the 140 Twitter characters. Surely you have seen a video or clicked on a photo directly from your Twitter timeline—this is the purpose the Twitter Cards serve. They allow you to enrich and showcase your content when it is shared on Twitter.
As soon as someone shares an article from your site or shares a video from your WebTV, a tweet with complementary information will accompany it.
This works under the same principle as Facebook's OpenGraph.
Keeping the specific type of content in mind, we have integrated the necessary code to allow Twitter to retrieve and display this information.
To reiterate, in CMS we chose to use the
Large photo summary cards
that display the title of your page, its description, and the associated image.
Here is an example of a Tweet enriched for CMS: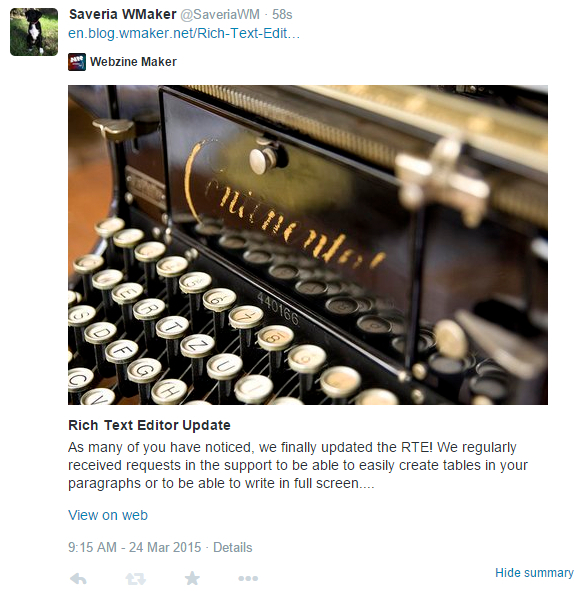 For
WebTV
, obviously we chose to use the
Player Card
, which allows you to embed your video player directly into a tweet. Just as with the most popular (Vimeo, YouTube, Vine, DailyMotion, etc...), from now on your audience will be able to watch your videos without leaving the microblogging platform.
Here is an example of a tweet enhanced by
YouDive.tv
: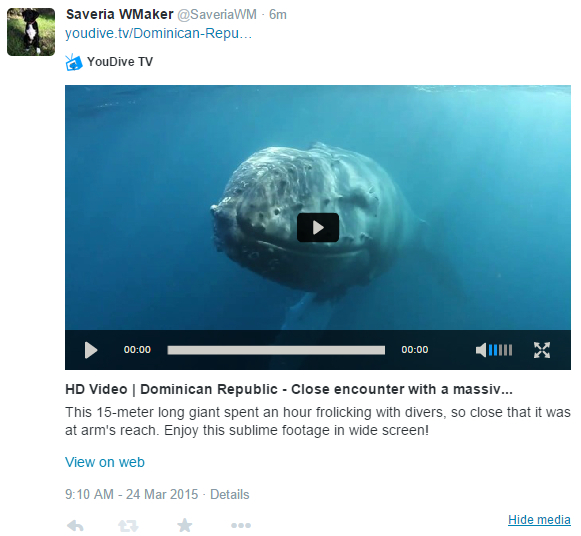 What does a tweet enriched by Twitter Card really bring to the table?
User Experience will improve for your followers through easier reading. Also, the option to surpass the traditional 140 characters imposed by the micro-blogging site will allow you to increase the traffic to your site as well as your number of shares, therefore improving your SEO :)
How can you install it on your site / WebTV?
It's very easy, as usual
Jean-Mathieu
has made it as simple as possible for you.
Go to the
Twitter validation interface
and connect to your Twitter account, then enter the URL of one of the pages of your site or WebTV.
Click "Preview Card" to access the preview, then click
Request Approval
, fill it out and then send in the Twitter agreement form. You don't have to choose the Card type, Twitter automatically detects it through the code Jean-Mathieu has added to your pages.
When your request has been accepted you will not have to do anything more. All of the tweets referencing one of your site pages will be enriched.