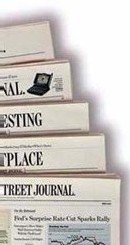 We made these days some improvements in your Newsletter :

- Now the reading statistics are based from the picture calling from the opening of the mail and either like previously on a click. It's more reliable but you must known that some webmails desactivate the pictures diplay in mails...

- We also improved display in certain webmails,it still remains problems at Wanadoo/Orange, we will try to correct them tomorrow.

- Management of your subscribers, from now you can change their reception mode (HTML or Text).It's nothing much but you couldn't do it before.

! Be carrefull, the new calculation mode affect the site statistics by increasing the visitors numbers the day of the rececption of your newsletter.