With images it's way clearer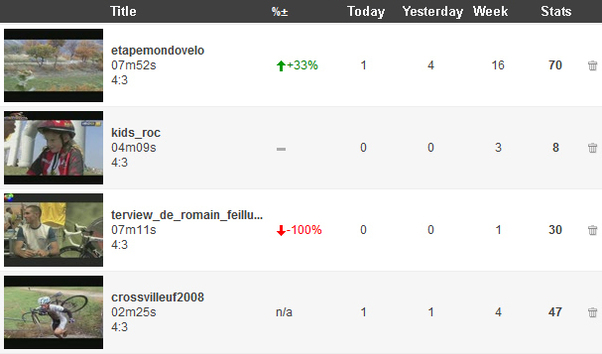 We decided to dedicate a specific page to your video playing analysis. In MANAGEMENT > Statistics, there's a new entry: the Video Statistics page.

The add of this new page gave us more freedom to review the video stats.
Here are the novelties:

For an exemple, now, you'll know easily the statistics of which video you're consulting, thanks to the thumbnail and related information:
1/ Title
2/ Lenght
3/ Size 4:3 or 16:9

If a doubt shall remain, click on the thumbnail to reach the video playing.
Consultation statistics way more readable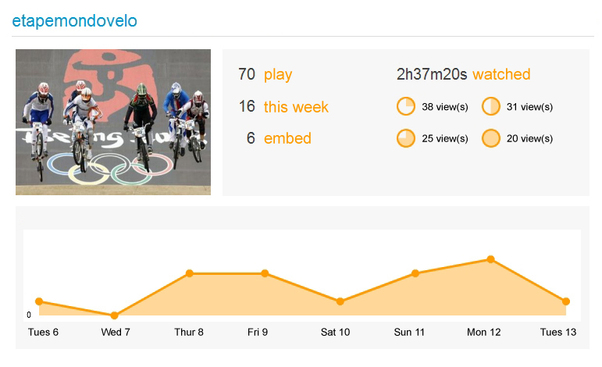 The detailled information, reached by a click on the video title, has been reorganized and presented differently.

1/ In the left top corner, the play stats:
- in total
- in the week
- when the video is played from another site

2/ In the right top corner (only for the site which have the profiling):
- reconstitution of the total lenght watched.
- number of visitors who have watched 25, 50 or 100% of the video

3/ In the bottom, the graphic visually informs about the last 8 days.
See you for a new video note!