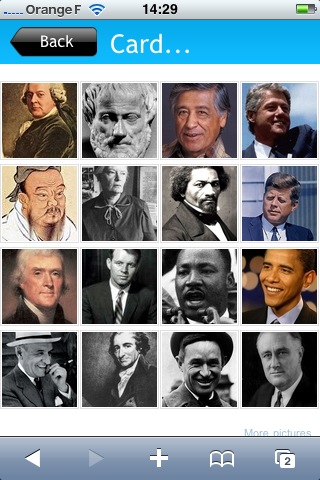 We keep surfing on iPhone 3G release announcement ...

Today, your website iPhone version welcomes the Gallery webervice. We worked so that the navigation on this web based gallery gets a truly iPhone look and feel !
Album list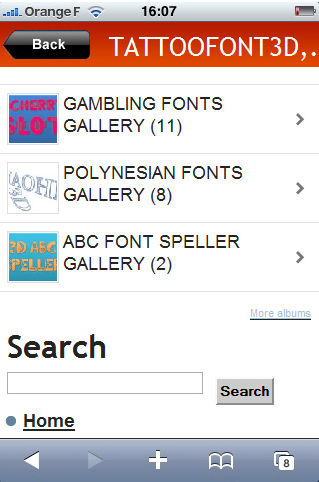 Albums are displayed in list view.

The thumbnail is automatically generated for an optimized size on iPhone.
Album preview
When an album is selected, a mosaic made of the first 16 thumbnails is displayed. The first picture of this post is a screenshot in portrait view. The picture below is an example in landscape view.

Each time the user clicks on the link "More pictures", the following 16 thumbnails are added to the mosaic.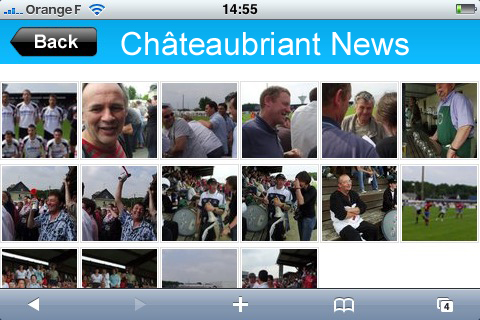 Auto size
From the mosaic, a click on one image launches its display in full screen. Depending on iPhone orientation (portrait or landscape), the image size is automatically adapted to the screen.
A click on the image launches the double navigation bar :
Top bar to go back
Bottom bar to see previous / next and diaporama.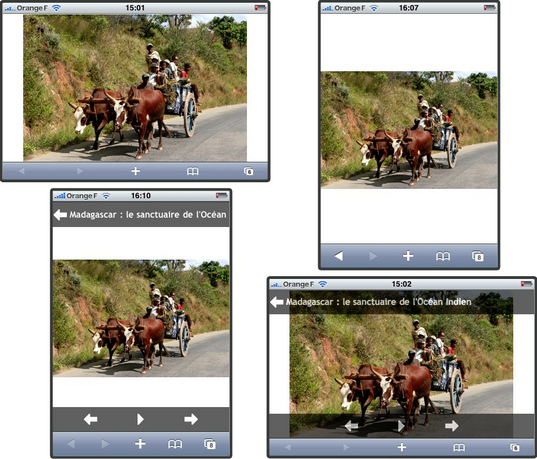 Last point
You can put a link to your gallery at the bottom of the site.

To do so, from the back office, go to DESIGN > Mobile design > Home and set the module Ours. In the functionnality menu, check the Gallery box.

Last advice, don't forget to check your mobile version title. Sometimes, the title is too long for the mobile version. To change it, set the Banner module from DESIGN > Mobile design > Home.

This "iPhone 2 week" gave us a lot of ideas. Soon, there will be other surprises ...