Headlines module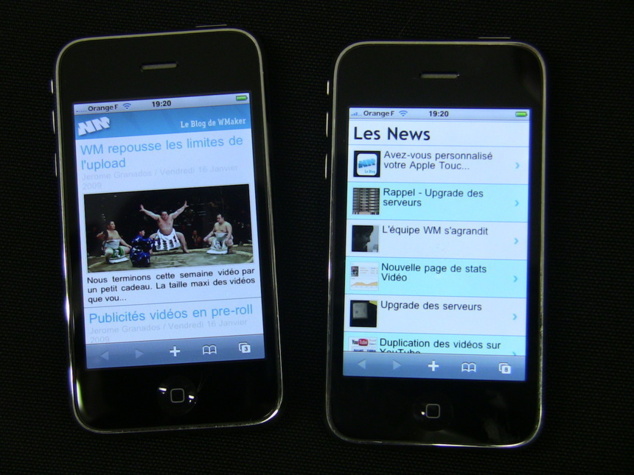 The iPhone version of the Headlines Module improves. There are now 4 available positions: a principal and 3 secondary positions.

Position 1 (principal): a title and a complete illustration. Below, the summary or the start of the first paragraph.

Position 2 to 4 (secondary positions): title + 16/9 illustration (remember to use the crop function writting your articles) + summary or paragraph break.

Note the appearance of new fonts to set the author name, the date and the break text.

To customize your iPhone headlines module, go in DESIGN > mobile design > headlines
Latest News Module:

You can choose an alternated background color: this makes more ergonomic the consultation of your articles. Note that they are displayed in a go with the flow style.

This setting is to be found in the Design Menu of the module. Have a look at the image.

Still in the Design menu > General Settings, you can check the rounded edges box. It's beautiful!

Then, note the changing concerning the "more articles" button. It's way more easy to click.