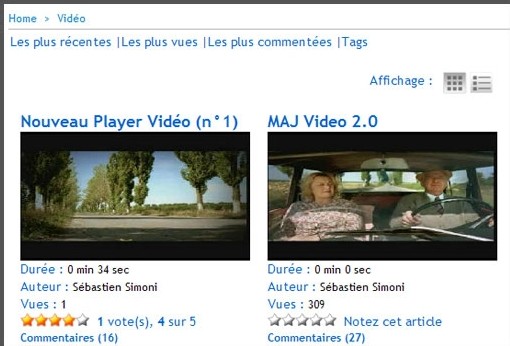 Today, we launch a new video function. Thanks to this new function, you can create a WebTv on your portal. It has been just finished, we will make some corrections probably tomorrow.
How does it work, it's a page which list all published videos in the articles. The user can choose the view and sorts videos according different criteria (the most recent, the most seen..).
The reading of the videos is direct, not need to return in the article to read the video. It opens in ibox over your page as the page of xFruits. You also can, click on the title to reach the article.
I let you discover :
WM videos
. This function relates to only the portal offers. For the blog+ we will add a video module tomorrow.
At tomorrow for the next...