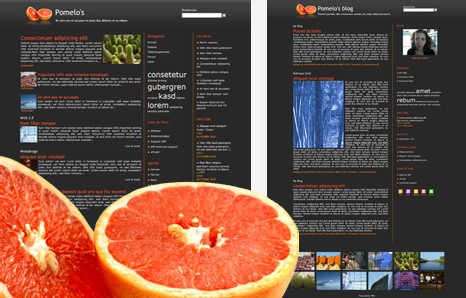 Here the last model of our xFruits collection, "Pomelo". Sorry but it's neither the fig neither the pineapple we simply choosen the grapefruit :)

This last model creates an equilibrium in this collection, indeed we suggested you "Kiwi" and "Strawberry", two themes on vivid background, then "Pastek" and now "Pomelo", for these two themes we played with the contrast by dark background color and very vivid text color like the white.

Also I cheer you to use the graphic principle of these themes to customize them and create a new model with other fruits like lemon, fig, plum, ect... If you need help don't hesitate to contact us :)

This collection is finished. I look to you very soon for a next model collection, also surprising I hope.