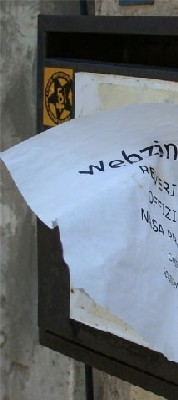 To block the bad HTML interpretation of certain webamils, we recently adapted our style sheet. It greatly improved the execution on webmails as for exemple Free.

Moreover, we added a link in the newsletter heading which allowing to consult directly on the site by means of the navigator.

Taking advantage of these various modifications, we improved the controls systems to the sending. Also you will be prevented of any errors before the expedition (sending without title, any recipient, ect...).

These modifications are for the standard Newsletter and the express.

A small comment on the "tracking" namely on the consultation statistics. Now is done from the opening of the mail thanks to the call of a tracking picture.

However note that it can't relate the text versions and that in addition, counting works only if the webmail displays pictures.

Finally, we corrected some bugs :

- the newsletter mailer is preserved,
- the express newsletter sending is sequenced (executed in background),
- the differed expedition of the express newsletter is restored.