Everyone is talking about Facebook Graph API v2.3, but what exactly does it change for your WebSite and WebTv? That's what we're here to tell you about :)
The Facebook "Like box" will be replaced by "Page Plugin"
The
Like Box plugin
will stop working on
June 23rd, 2015
. Using the
Page Plugin
instead, allows you to embed a simple feed of content from a Page into your websites and to promote your Pages. We've installed it in your back office; all you have to do is to set it up via your previous "
Facebook Like box
" module.
The big novelty of this module is its design with the option to display your Cover Photo, along with the Share button :)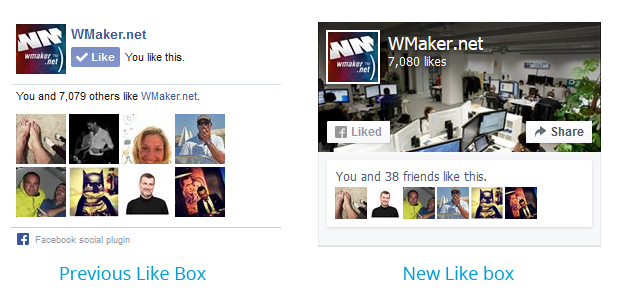 Be careful, Facebook only allows this module to be displayed within a fixed width between 280 and 500 pixels.
We'll adjust the module depending on your column width, but it is still imperative that it is between 280 and 500 pixels in order to be displayed properly.

You can set the height if you choose to show your page post :)
Facebook Comment
Facebook redesigned its
Comments Plugin
and added a few very cool features, such as Content Mirroring. You can participate in a single conversation, whether comments come from your web or Facebook Page. When you share a link from your website to your Facebook page, the comments made on your web page will also appear as comments on your Facebook post and vice versa.
We also did everything necessary to make sure all services stay up to date, such as: Automatic publication of your articles, the sharing button, etc... We will spare you the technical details—just know that everything is ready for the June 23rd, 2015 deadline, and is already available on your sites :)