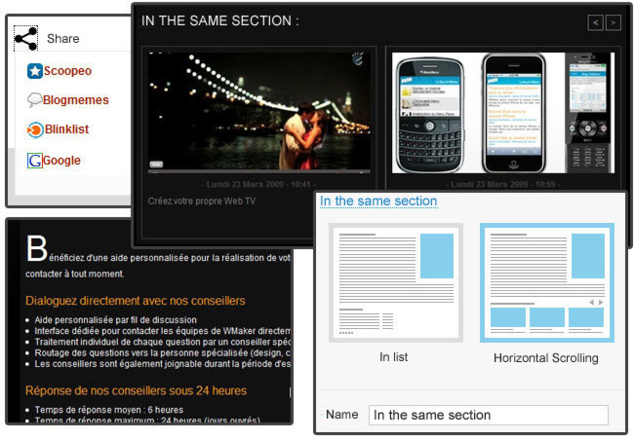 Remember, last november, we put online
a series of novelties thanks to our collaboration with Marianne2.fr
the online version of the French newspaper.
Today, for another time, the WMaker community is going to take advantage of this collaboration.
Indeed, we've worked for a few weeks with
Marianne2
on improvements to bring to the article page.

I propose to discover in this note a series of novelties that will enable give style to your article pages.
All the novelties are to be found in
DESIGN > Page Design > Page
. Note that the organisation of the settings has been simplified. A lot of parameters has been placed in the advanced layout menu (action buttons, in the same section, visitor counter, author, section of the article)
Dropped initial
The dropped initial function enables to emphasize the first character of the article.

verbatim
In the text editors, a new button has appeared. It's the verbatim buttton. It permits to emphasize a citation in your article.
"With the verbatim function, the line between the paper press and the online newspaper reduces"
Here 's an exemple above.
New share button and improvement of the action buttons.
In the advanced layout menu, new display possibilities are proposed.

A share button appeared. A clic on that button displays the social bookmarks from the social networks activated on your site. Remember, they are to be activated in NETWORK > Web 2.0

> social bookmarks.

That button is part of the action buttons group.

The way this function operates has been overhauled. You can now display those buttons once or several times in the article page, at different places. Thus you can put the buttons that modify the text size at the top and the browsing buttons at the bottom of the page.
Display of the same section articles in the bloc mode.
Below your articles, you can add links to the articles of the same section.

We propose a new display mode: the horizontal scrolling. Once again, find this presentation mode in the advanced layout menu.

The name of the tags can be customised.
You can modify the title of the tags in the article page. Once again > advanced layout menu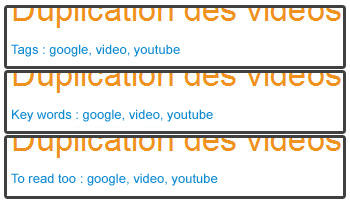 Here we go for high level page layout!
Those improvements are details that will make the difference compared with other webzines.
The layout of your pages will gain in quality and professionalism.

If you need help to use those new function, don't hesitate to contact the support.