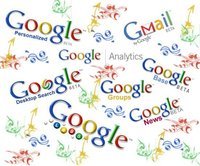 Matt Cutts's recent visit to Paris has created an important event in the world of SEO addicts. He has been interviewed a lot, and as each time when he appears in public, people have been hanging on his words.
For those who have no idea who Matt Cutts is, I will just mention that he is in charge of Google's Search Quality group and his team plays a decisive role in development of search engine algorithms.
Here is his interview given to the web journal, where Matt Cutts explains the increasing importance of real time search for Google.
That's very good news for the WMaker users who have their Twitter accounts.
Indeed, you know that
WMaker automatically links your articles to your Twitter account
. If you have not yet activated this option, hurry up!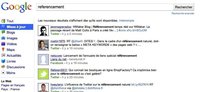 To carry out the publication we deal directly with Twitter API. Before, we used to use a third service, but its response time was not sufficient for us. Linking your webmagazine to your twitter account allows to publish your contributions almost in real time.

Your tweets will be taken by Google and will appear in search results. As a result of Google's recent updates, new menus are available in the left-hand column to refine your search. "Updates" correspond to the real time search. It enables to separate Twitter, Buzz and other contributions.

To increase your website traffic with Twitter, you need to work your messages. Read more how to distinguish between a tweet and the article content.

In conclusion, wisely put your keywords in your tweet to make users click on the link to your website.